Slammer Club Policies:
You must be at least 18 years of age and be able to present a valid government ID for proof.
A signed informed consent form is required prior to entering the club.  The form will be provided at the time you check in for entry. Refusal to sign the consent form will result in refusal of entry.
SLAMMER is a zero-tolerance club. The selling, possession, use of, or solicitation for drugs, alcohol, open containers, weapons or other contraband is strictly prohibited and will result in immediate expulsion and notification of proper authorities. Please, inform staff if you witness any illegal activity during your visit.
Be advised that SLAMMER staff reserves the right to search bag(s) before you are permitted inside the club. If any contraband, drug, paraphernalia, weapons or alcohol are discovered, you may be denied entry. Anyone refusing a bag search may be denied entry.
Persons suspected of being under the influence will be refused entry.
We are not responsible for lost items.  We do offer lockers and coat check for your personal items.
Smoking of anything is not allowed inside the club but is permitted in the smoking area outside by the fire pit.
Loud, harmful, violent, disorderly, disrespectful, or inappropriate behavior is prohibited.
Causing damage to or tampering with club facilities or property is prohibited and anyone caught doing so will be immediately removed and 86'd.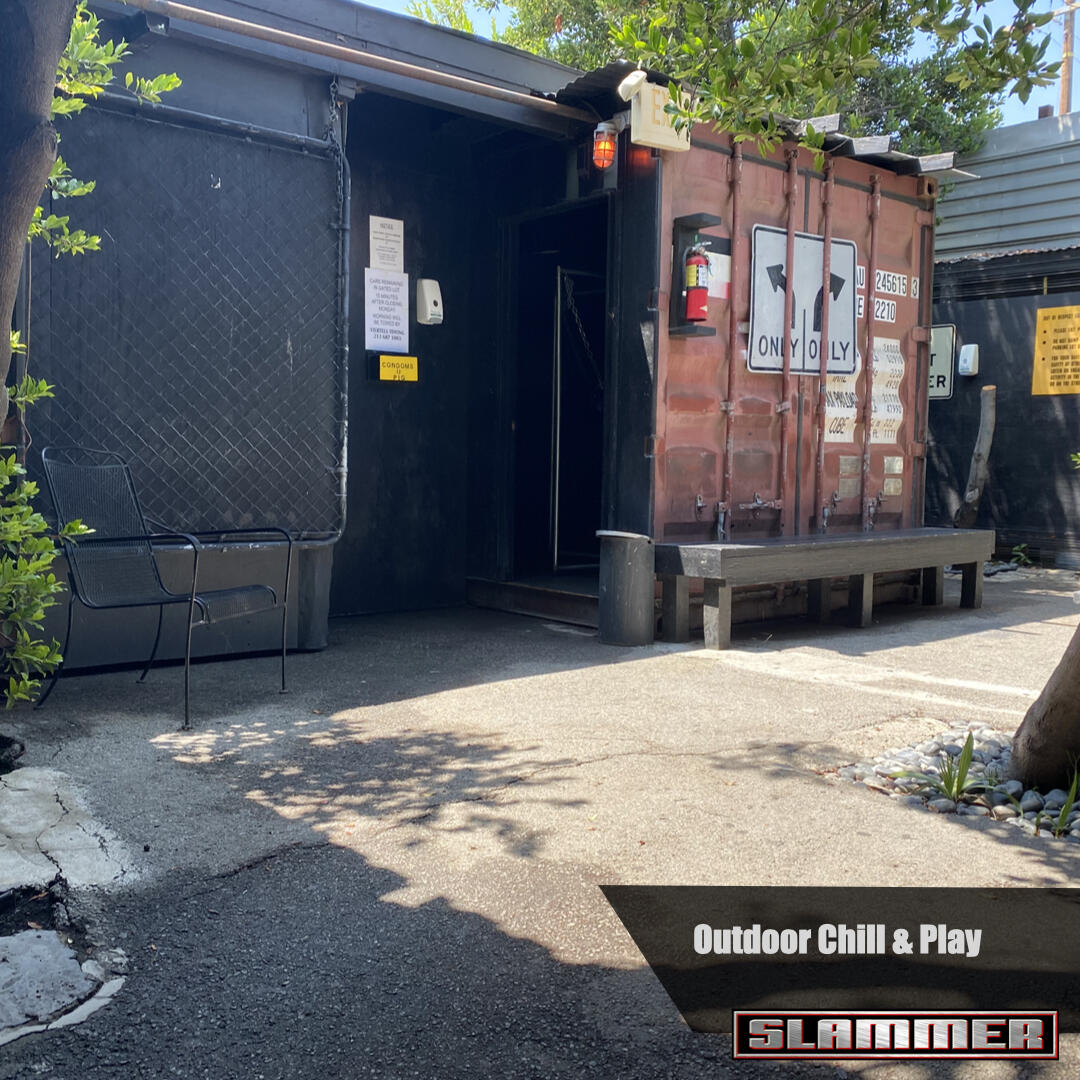 3688 Beverly Blvd
Los Angeles, CA 90004
Phone: (213) 388-8040
Monday:  Temporarily Closed
Tuesday: 8:00pm – 2:00am
Wednesday: 8:00pm – 2:00am
Thursday: 8:00pm – 2:00am
Friday:  8:00pm – 4:00am
Saturday:  2:00pm – 4:00am
Sunday:  2:00pm – 2:00am