Find Us
3688 Beverly Blvd, Los Angeles, CA 90004
Call Us
(213) 388-8040
Your safety is important to us. We will be requiring customers to have proof of vaccination.  There will also be a temperature check and we ask that you wear a mask inside the club.
Important Details & Parking
Remember to look for the large YELLOW and BLACK sign with 3688 on it.
To enter the club everyone must be at least 18 years old and have a photo ID.
Valet parking available, limited street parking, we recommend using a ride-sharing service (Uber or Lyft] or Taxi.
Indoor and outdoor areas totaling 6,000 square feet.
We accept American Express, Apple Pay, Visa, Mastercard and Discover cards for membership and entry only.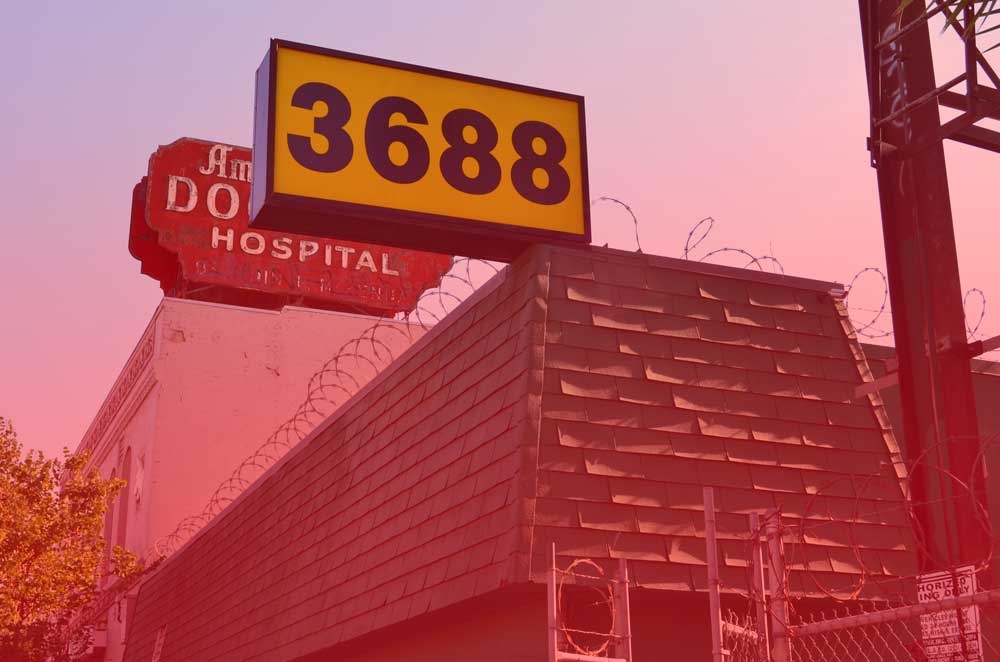 Slammer Club
3688 Beverly Blvd, Los Angeles, CA 90004
3688 Beverly Blvd
Los Angeles, CA 90004
Phone: (213) 388-8040
Monday:  Temporarily Closed
Tuesday: 8:00pm – 2:00am
Wednesday: 8:00pm – 2:00am
Thursday: 8:00pm – 2:00am
Friday:  8:00pm – 4:00am
Saturday:  2:00pm – 4:00am
Sunday:  2:00pm – 2:00am